Continuous cutting for roll-type materials
Specialized cutting for two types of laminated material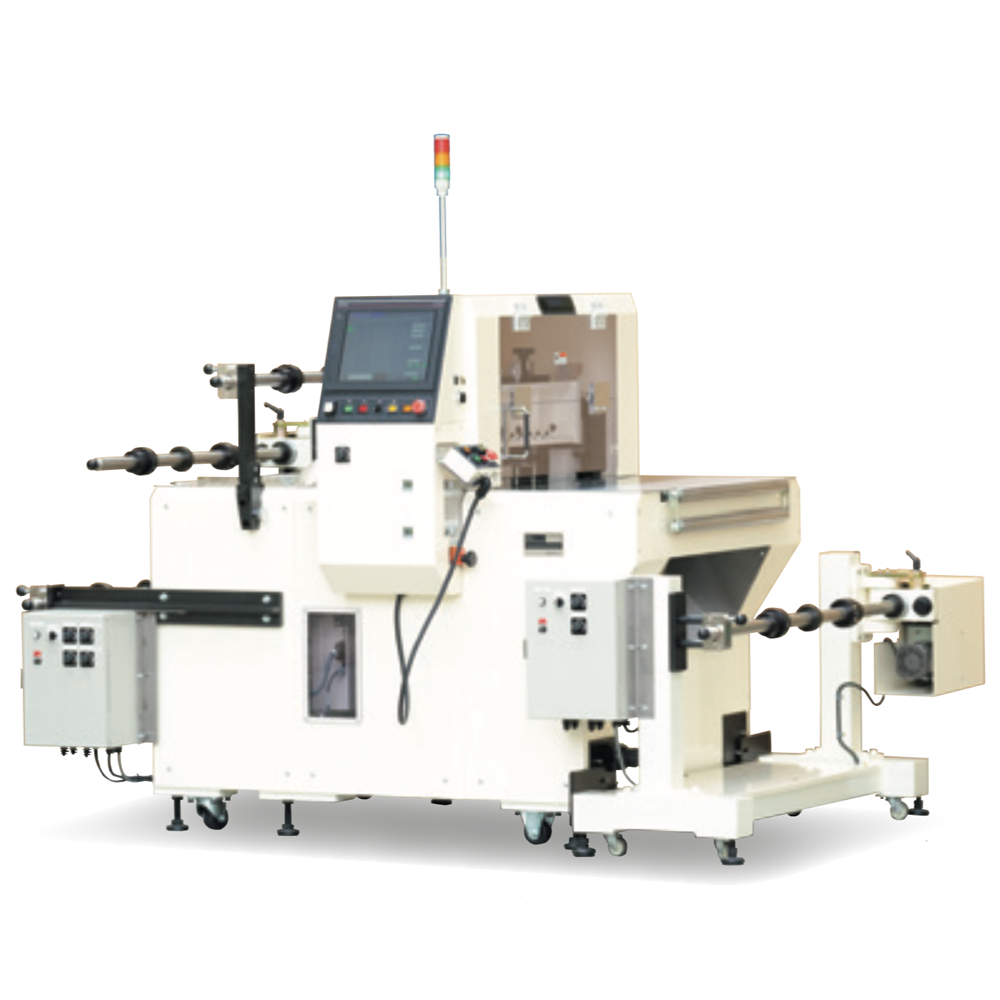 The P series is a type of cutter compatible with roll-type materials. A wide range of materials can be cut continuously, including various types of rubber, multifunctional films, resins, and plastics.
Laminating and cutting can be done at the same time to increase productivity
The P series is ideal for laminate cutting for two types of materials. Production speed is improved as the work of pasting different materials with double-sided tape and cutting can be performed by one unit.
0.25mm blade for a clean cross-section without polishing
Materials can be cut with a 0.25mm razor blade so customers can expect the smooth-cut surface without snags, eliminating the need for polishing. The blades are relatively inexpensive, disposable and easy to replace. Furthermore, this series has a function for both half-cutting and full-cutting.
Moderate cut for delicate materials with ultra-low speed cutting
Our premier model "PZ" has adjustable cutting speed, and supports ultra-low speed cutting that allows moderate, precise cutting of the materials. Slow cutting with a thin blade minimizes impact and makes cracks less likely to happen.
In addition, "PZ" allows customers to set the cutting length with a unit precision of 0.001mm. It is possible to adjust the cutting depth on the screen even if the blade is worn by half-cutting. This eliminates the need to stop production for a long time to replace the blade.