No.1 product among shearing cutters
A cutter with a 60-years tradition and innovation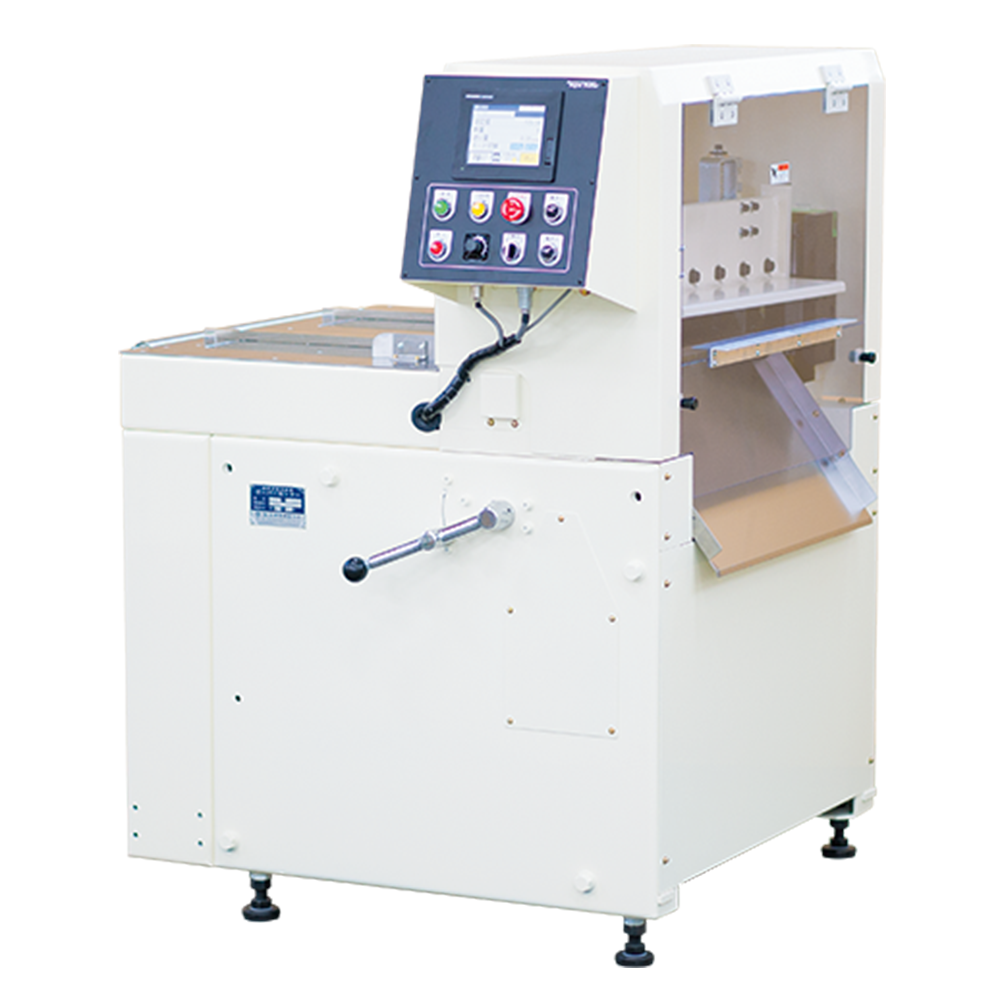 The shearing cutter "AC" cuts various rubber materials, including hard, soft and sticky. In addition, metal foil and resin materials can be cut with a clean cross-section resulting in less powder and fewer burrs.
Cut various materials with precision
A wide range of materials can be cut in a variety of ways, including long-length cutting for roll materials and cutting for sheet materials. The cutting length can be set up to 8000mm in 0.01mm units with a high precision roll feeding mechanism performed by an AC servo motor.
Long-lasting use with a short delivery time
This machine has the shortest delivery time across all our series. Shear blades are polished at our company and can be used for a long time. "AC" is a shearing cutter that encompasses Ogino Seiki's 60 years of experience and technology.