Moderate cutting with the highest precision
Our 90-degree vertical and horizontal (cube) cut allows a high yield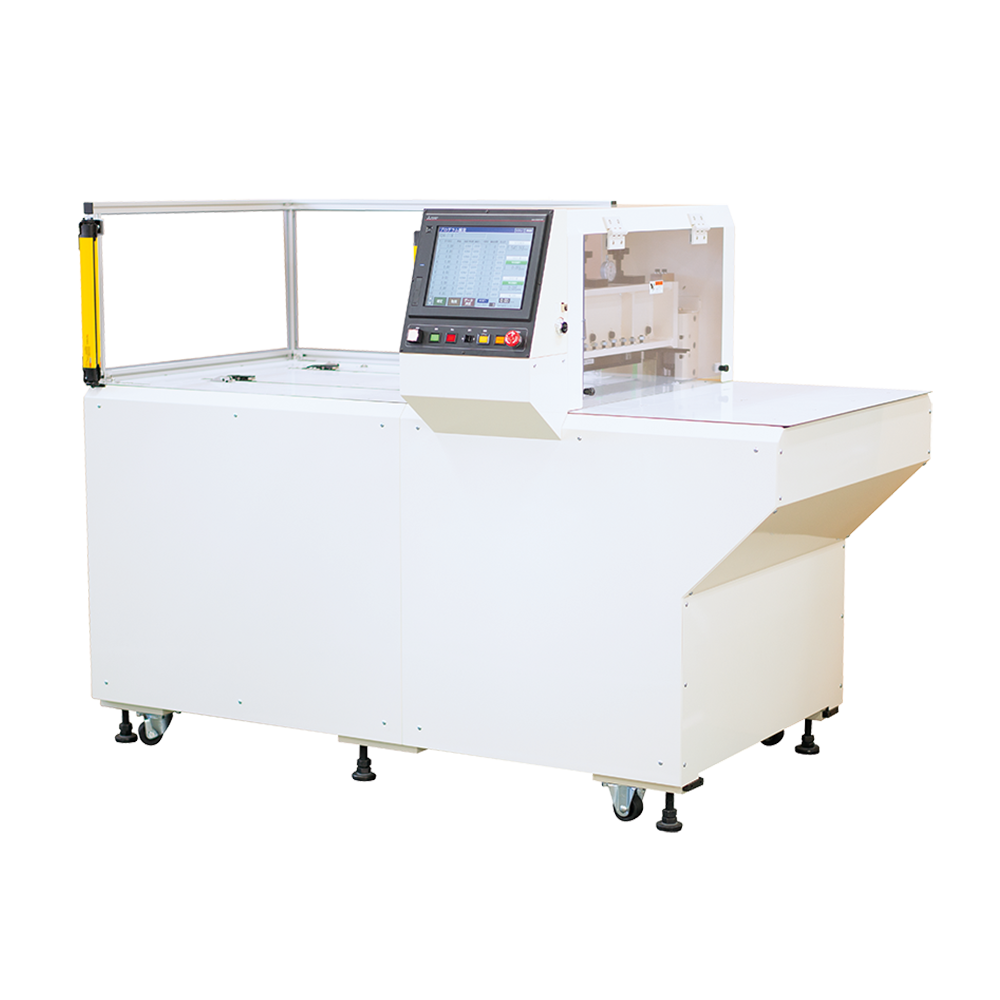 The N series bring our customers the highest dimensional accuracy among our cutters. They can cut a wide range of materials with precision, including various rubbers, multifunctional films, resins, and plastics.
Our cube cut with reduced waste allows a high yield
The N series holds a table feeding mechanism and it is ideal for cutting single plate materials. By rotating the table by 90 degrees, this prevents the materials from moving and, as a result, materials can be cut into cubes with the right angles and fewer errors. Compared to the punching die, the performance cost can be improved as the effective use of the area of the materials is larger with much less waste.
0.25mm blade for a clean cross-section without polishing
Materials are cut with a 0.25 mm razor blade, so customers can expect a smooth-cut surface without snags, eliminating the need for polishing. The blades are relatively inexpensive, disposable and easy to replace. Furthermore, one unit can perform both half-cutting and full-cutting.
Moderate cut for delicate materials with ultra-low speed cutting
On our premier model "NZ" you can adjust the cutting speed, and ultra-low speed cutting that allows moderate precision cutting of delicate materials is also supported. Slow cutting with a thin blade minimizes impact and makes cracks less likely to happen.
In addition, a linear motor is mounted so customers can set the cutting length with a unit precision level of 0.001mm. It is possible to adjust the cutting depth on the screen even if the blade is worn by half-cutting. This eliminates the need to stop production for a long time to replace the blade.