Cutting straight without leaving fibres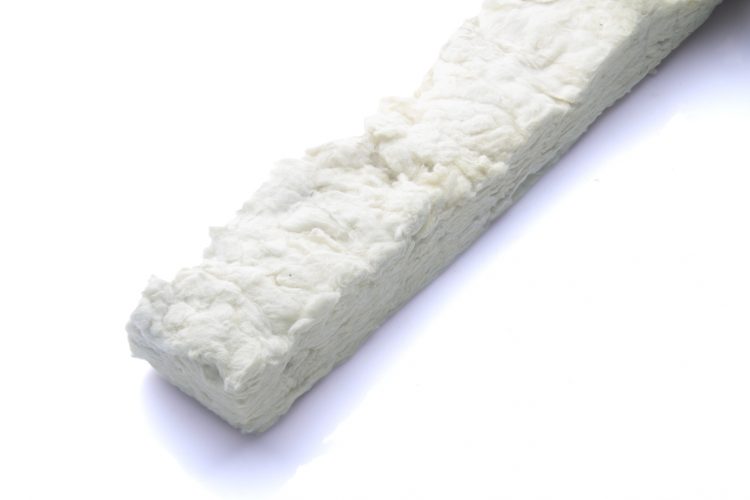 Even thick and fluffy rock wool or glass wool can be cut straight without bending a section. It can be cut cleanly without leaving fibers.

For cutting rockwool, the "P series" for roll materials is most suitable. It is usually difficult for roll feeders to provide precise feeding accuracy, but our cutters can achieve the industry's top-level cut dimension accuracy.

It is suitable for line production as it holds both front and back devices when cutting and measuring from the material-wrapping device.

Our cutters are used to cut heat insulating materials and sound absorbing materials used in buildings.